HOST & REPORTER
Tessa Kramer
Tessa is a reporter and narrative audio producer. After getting a bachelor's degree in mathematics, she made a minor pivot and started  working in documentary filmmaking. She has covered topics ranging from scam artists to The Office, but after working on a documentary series about capital punishment cases, her main interest was the  criminal justice system. She pursued a master's degree from Columbia  Journalism School, which is where she began reporting the story that  would become Shreds of Evidence.
Tessa has worked on podcasts and documentaries for National Geographic, Spotify, Jigsaw Productions,  and Ken Burns' Florentine Films, among others. She attributes her love of audio storytelling to the cassette tapes of Greek myths that her parents played in the car when she was a kid.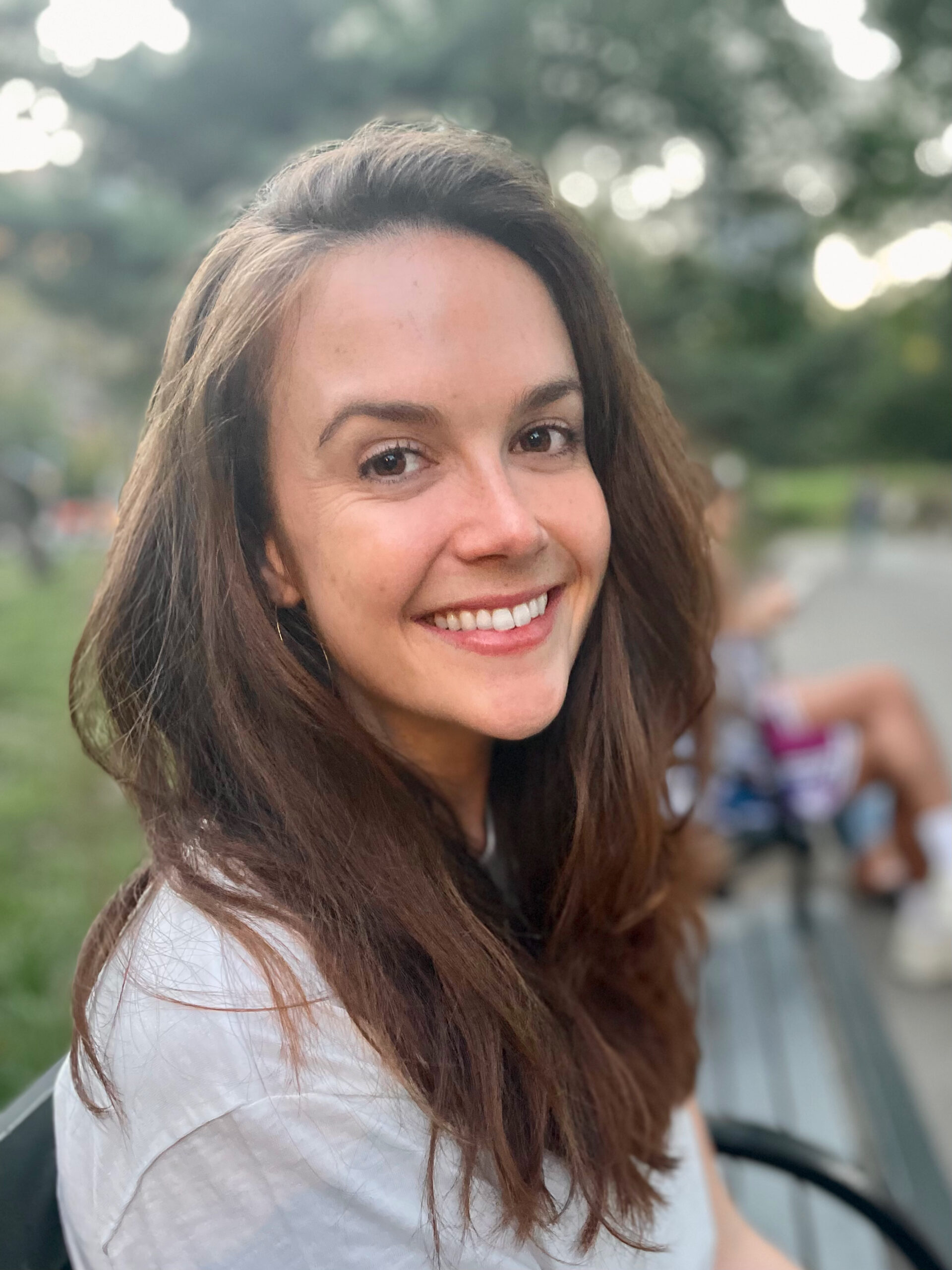 EXECUTIVE PRODUCER
Ellen Horne
Ellen is the director of the Podcasting and Audio Reportage concentration in the Arthur L. Carter Journalism Institute. In 2020, she was host, reporter, and producer for Luminary's Lies We Tell. She is the founder and editorial director at Story Mechanics, where she is currently in production on a slate of audio projects including a queer history project for Audible, a science-history theatrical stage show, and an audio installation project. Horne was an executive producer at Audible and an executive producer for WNYC's Radiolab, where she won numerous honors including George Foster Peabody Awards, Third Coast Awards, and the Kavli Science Journalism Award. She has taught audio journalism at NYU and Columbia University.
PRODUCER, MIXING & SOUND DESIGN
Charles Michelet
Charles is Story Mechanics' creative director. A multi-instrumentalist and visual artist, Charles has a background in digital media, with experience in both the small boutique agency (The Chopping Block) and also the large media world (AOL). At Story Mechanics, he is the ears and musical lead, collaborating with musicians to create original scores for all of its projects. He is the composer of many of Story Mechanics original scores, such as the podcasts The Joy of x, Pandemic Economics, The Pie and Spotify's An Oral History of The Office podcast. 
PRODUCER
Dana Bialek
Dana is a Brooklyn-based audio producer working with Story Mechanics. She studied writing and multimedia at the Salt Institute for Documentary Studies, and started making audio stories while biking along the Mississippi River—from its source to the Gulf of Mexico. When she got off the saddle in New Orleans, she worked on the Southern Foodways Alliance's podcast, Gravy, and produced live events for The Moth. Since relocating to Brooklyn, she has worked on podcasts for Quanta Magazine, Jigsaw Productions, Slate, Spotify, and others.
PRODUCER
Gilda Di Carli
Gilda is a podcast producer at Bloomberg in New York. She produced season 4 of The Pay Check about how the pandemic impacted wealth inequality around the world, which won an award from the Newswomen's Club of New York. Previously, she was a producer on Resettled, a narrative podcast about refugee resettlement in Virginia. As an Ida B. Wells Fellow at Type Investigations, her investigation into the regulation of sugarcane burning in Florida was published in Grist and republished in the Miami Herald. Her work has been published on Radio Ambulante, The Guardian-US, BBC's World Service and WNYC. She has also contributed to investigative projects at The New York Times and Reuters. She is Argentine-American and got her start reporting social justice stories in Paris, France.
EDITOR
Danielle Elliot
Danielle is a writer, editor and producer who has worked on podcasts and documentaries for HBO, Audible, FX, and ESPN, among others. She has also written for The New York Times, The Atlantic, Grantland, National Geographic and others, with a focus on science and health.
REPORTER
Sophie Bearman
Sophie is a news and multimedia professional based in the Bay Area in California. She currently works for The San Francisco Standard, where she leads the newsroom's video and photo departments, as well as audience growth initiatives. Her podcast production work includes Jigsaw Productions' Lies We Tell and WBUR's Last Seen. Sophie's interests include backpacking and literary fiction. 
REPORTING FELLOW & FACT CHECKER
Chloe Wynne
Chloe is a reporter and audio producer working with Story Mechanics. She is a recent graduate of Columbia Journalism School, where she focused her studies on audio storytelling and investigative reporting. She completed a long-form master's project on the increase in sexual harassment toward restaurant workers during the COVID-19 pandemic. Prior to joining Story Mechanics, she worked as a reporter and web producer for inewsource, an investigative newsroom in San Diego. She began her journalism career at Connecticut Public Television as a production assistant for two live music performance series, Infinity Hall Live and The Kate.  
FACT-CHECKER
Leslie Neigher
Leslie is a non-fiction producer and fact-checker based in New York City. She has worked primarily in broadcast news and longform documentaries, with a keen interest in podcasts as well. She spent 10 years working at CBS News, primarily producing for 48 Hours, before embarking on a freelance producing track. Since going freelance, Leslie has worked on producing a variety of non-fiction projects, including an ABC News special on North Korea; an ABC News 6-part, prime-time series on the year 1969; a season of Showtime's The Circus; as well as other projects in development. Leslie graduated from Vanderbilt University with a B.S. in Human & Organizational Development. 
Additional Support
The following contributors were essential in helping to bring this series to life:
Additional Reporting – Ben Paviour, Whittney Evans
Editorial Support – Meg Lindholm, Kristin Vermilya, Kim Nederveen Pieterse
Theme Song – Bryan J. Howard of Del Toro Sound
Musical Contributions – Jay Gonzalez, Carlton Owens, Nick Rosen, Matt "Pistol" Stoessel, Kevin Sweeney, R. Sloan Simpson
Legal – Craig Merritt, Innes Smolansky
Project Management – Gavin Wright
Marketing and PR – Benae Mosby, Danny Nokes, Leandra Parks, Alexandra Cohl
Graphic Design – Corwin Fowlkes, Monica Pedynkowski
Community Engagement – Terry Menefee Gau
Digital Support – Jamila Walker, Ashley Branch, Alyssa Johnson, Leslie Bretz, Marshall Lloyd, Michael Hayes
Distribution – Beth Anne Macaluso, Dylan Fagan and Jawara Parker of iHeart Media
Special Thanks –

Steve Humble, Paige Williams, Emile Deweaver, Chioke I'anson, Kelly Jones, Mangesh Hattikudur, Lulu Miller, Chenjerai Kumanyika, Kelly Prime, Nick Van Der Kolk, John and Eileen Kramer, Adam Savage